TKC Ministries
Current Topic: Do you fear the Lord?
August 2023
Do you fear the Lord?
There is no doubt , and one can clearly see that there is very little , if any , "Fear of the Lord"!
I heard a preacher the other day , reflecting on something I think about constantly , and that is how many of the people I saw today and even made eye contact with , really do Fear God Almighty?!
I'm not talking about those who state "oh I believe in God "
Well that's not good enough because if you ask your local demon if there is a God......he will most definitely tell you, while trembling , that yes there is a God James 2:19
The Fear of the Lord , to me is realizing that there is an All Powerful Creator , who knows all , and is responsible for everything that you see , hear , smell, feel , taste, etc. etc
Your mere existence is only possible and due to him. He has the power to kill both body and soul Matthew 10:28
He has put forth a plan of salvation for mankind , that is simply second to none , and if you have no fear of the Lord , it will not be well with you and most particularly , it will not be well with your soul.
Our Creator has put together a total bail out plan , to save our souls , but many , find this to not be on their priority list of things to do.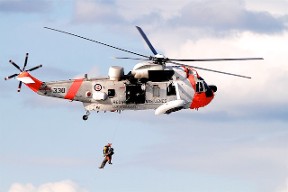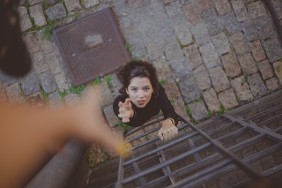 Photo by Inge Wallumrod pexels.com Photo by Samantha Garrote pexels.com
James Jacob Prasch , a gospel teacher I have been listening to for decades , says he told his children , "plan for the future but don't plan on the future"
Good sound advice , because yes it is good to plan for the future , but the bible let's us know that things are going to and have already begun to happen , that will have an tremendous impact on the future.
The return of Jesus Christ has been mocked and ridiculed for quite some time 2 Peter 3:3-7 And yet the scriptures tell us what terror the unbelievers are going to experience when he shows up! Revelation 6:15-16
Dr. Martin Lloyd Jones , stated in one if his sermons , how people act when you tell them that they are lost. They can deal with that fact that they are sinners ,will be the first to tell you so , however when you tell them that they are lost! .......them's fighting words!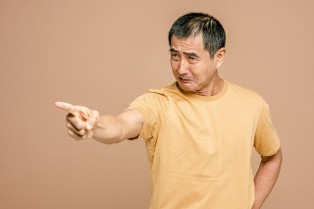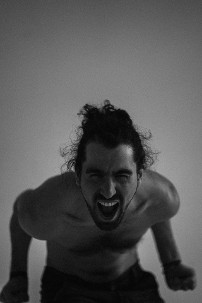 Photo by Ketut Subiyanto pexels.com Photo by Anastasia Popova pexels.com
The Lost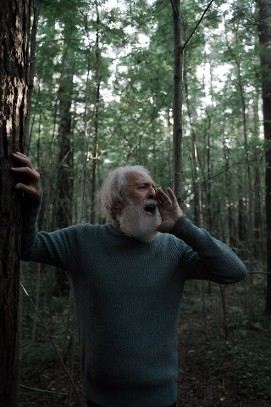 Photo by Ron Lach pexels.com
To be lost is to be living down here on God's planet , drinking up God's water , eating God's food , breathing his air , and all the while you are doing and enjoying those things , you don't realize that God has put forth a plan of salvation with it's main goal of keeping you from not only the nonsense and lies of this world , but to keep you from joining countless others on there way to hell. It's quite a serious topic don't you agree?! But just how often do you hear people talking about it? not often enough.
To make matters worse , God and his laws are being pushed aside , neglected, mocked , and even despised.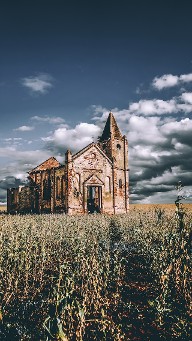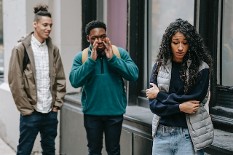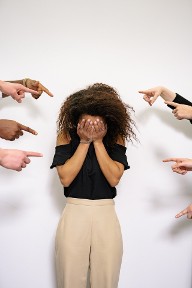 Photo by Sergio Souza Photo by Keira Burton Photo by Yan Kruka pexels.com
So as our society spirals rapidly out of control financially , morally , and spiritually , mankind has to choose whether he wants God to save him , or go it alone without God. I pose the question to everyone reading these words........will you go it alone? , or let God with his forgiveness , mercy and grace , save you from certain destruction , both physically and spiritually.
In the following passage of scripture please note how God pleads with mankind to take a hold of wisdom........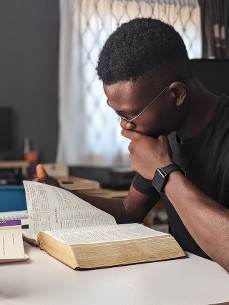 Photo by Oladimeji Ajegbile Photo by Eduardo Braga Pexels.com
Proverbs 1:20 - 33 - Wisdom crieth without; she uttereth her voice in the streets: She crieth in the chief place of concourse , in the openings of the gates: in the city she uttereth her words, saying , How long ye simple ones , will ye love simplicity? and the scorners delight in their scorning ,and fools hate knowledge? Turn ye at my reproof: behold I will pour out my spirit unto you , I will make known my words unto you.
Uh oh! , God says "OK you don't want to listen to my wisdom.... now here is what is going to happen........
Proverbs continues - Because I have called , and ye have refused; I have stretched out my hand , and no man regarded;
But ye have set nought all my counsel , and would none of my reproof:
I also will laugh (God) at your calamity; I will mock when your fear cometh; When your fear cometh as desolation, and your destruction cometh as a whirlwind; when distress and anguish cometh upon you. Then shall they call upon me , but I will not answer; they shall seek me early, but shall not find me: For that they hated knowledge , and did not choose the fear of the Lord: They would none of my counsel: they despised all my reproof ( to criticize or correct "gently"). Therefore shall they eat the fruit of their own way , and be filled with their own devices. For the turning away of the simple shall slay them , and the prosperity of fools shall destroy them. But whoso hearkeneth unto me shall dwell safely , and shall be quiet from fear of evil.
Below are words from the book Repentance by JC Ryle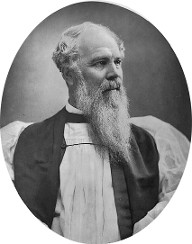 Bishop JC Ryle 1816 - 1900 photo bing.com
I tell you , Nay: but except ye repent, ye shall all likewise perish Luke 13:3 The text seems stern and severe at first , except ye repent , ye shall all likewise perish! I can imagine someone asking is this the gospel? , are these the glad tidings? , are these the good news of which ministers speak? This is a hard saying who can hear it John 6:6
From whose lips did these words come from? they came from the lips of one who loves us , with a love that passes knowledge. They came from Jesus Christ the Son of God. They were spoken by one who loves us so much , that he left heaven for our sakes , he came down to earth for our sakes. He lived a poor humble life , for 33 years , for our sakes. He went to the cross for us , went to the grave for us , and died for our sins. The words that come from lips like these , must surely be words of love , after all what greater proof of love can be given , than to warn a friend of coming danger.
The father most certainly loves his son who he sees him heading towards the edge of a cliff , and cries out "stop! , stop!" The tender mother certainly loves her child , who sees her young one about to eat a poisonous berry , and yells "stop! , stop! , put it down!"
It is indifference (without interest or concern) that leaves people alone and allows them to go their own way. It is love tender love that warns them and raises the cry of alarm. The cry of "fire , fire" , at midnight , might sometime , rudely , harshly and unpleasantly startle a person out of his sleep , but who would complain , if that cry was the means of saving his life. The words except you repent you will all likewise perish , might at first seem stern and severe but they are words of love and could be the means of delivering precious souls from hell. JC Ryle , from his book "Repentance and what it means to do so".
photo JC Ryle......
Additional words from JC Ryle , from his book " The Upper Room"............
Paul at Athens , a city given to idolatry , most beautiful , full of intellect and wisdom. But the prophet of God wants to know the state of their souls!
Modern day men build and talk as if nothing is impossible. We live in a skeptical and unbelieving age. They say , 'is not reason alone sufficient? , do we need the bible to make men wise? Does not man have enough intellect to find God in his own way?
The remains of Greece and Rome are left as monuments of what intellect and reason can do without revelation. The builders of the great cities were not fools. Their talents are more noteworthy than those of modern builders. They were highly trained , yet when it came to religion , they were darkness themselves. (Ephesians 5:8)
A sorrowful sight is to look out into the world and take note of the millions who live and die without Christ. From the book "the Upper Room" by JC Ryle.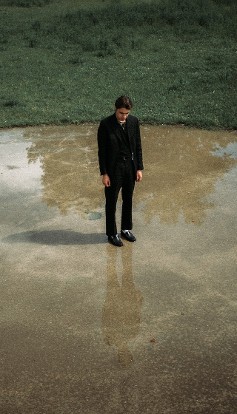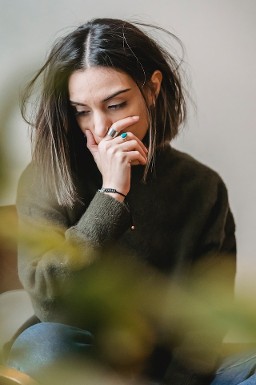 Photo by Elliot Ogbeiwi pexels.com Photo by Liza Summer
Rivers of waters run down mine eyes , because they keep not thy law. Psalm 119:136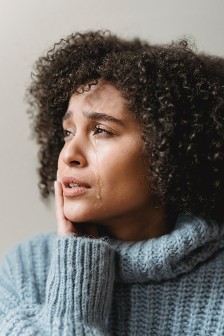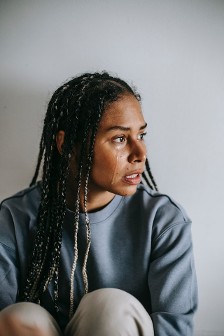 Photo by Liza Summer pexels.com Photo by Alex Green
Scriptures concerning the lost........
My people hath been lost sheep: their Shepard's have cause them to go astray , they have turned them away on the mountains; they have gone from mountain to hill , they have forgotten their resting place. Jeremiah 50:6
I am not sent but unto the lost sheep of the house of Israel. Matthew 15:24
For the Son of man is come to save that which is lost. Matthew 18:11
And he spake this parable unto them saying, What man of you , having an hundred sheep , if he lose one of them , doth not leave the ninety and nine in the wilderness , and go after that which is lost , until he find it? And when he hath found it , he layeth it on his shoulders , rejoicing. And when he cometh he , he calleth together his friends and neighbors , saying unto them Rejoice with me; for I have found my sheep which was lost.
I say unto you , that likewise joy shall be in heaven over one sinner that repenteth more than over ninety and nine , just persons which need no repentance. Luke 15:1-7
But if our gospel be hid , it is hid to them that are lost.
2 Corinthians 4:3
* The gospel is hidden from some men because they have willfully closed their eyes to it , as in 2 Corinthians 3:13-16 and Matthew 13:14-16 Refs. Dakes bible pg. 339 letter j